Gajar ki kheer made with just carrots and milk is much more in taste as well as in looks than simply carrot milk. It is highly nourishing and at the same time easy to make too.
A perfect dessert to warm you up on chilly days. Piping hot carrot kheer with little clarified butter floating on the top tastes divine.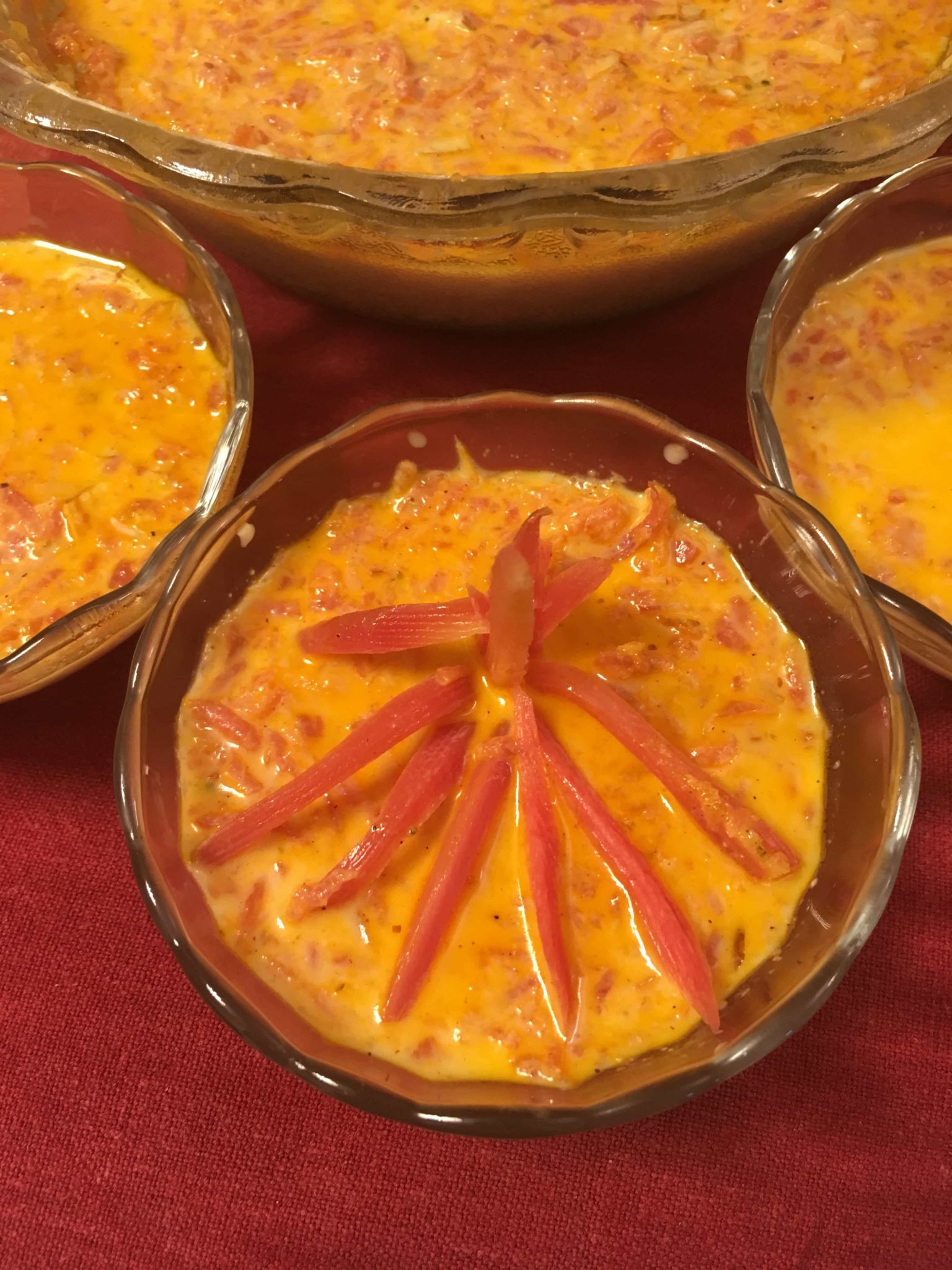 Gajar ki kheer is one of the most sought-after dishes in our house during winters.  We all prefer having this kheer than halwa.
Easy and quick to make this carrot kheer is extremely nutritious and the best thing about this kheer is that it is very light on the tummy. You may eat a big bowl of it and still don't feel heavy, unlike carrot halwa.
But many years back this was not the case. It was only Gajar ka halwa that was made and relished. Then how and from where this kheer came? There is an interesting story behind this.  My father-in-law was a big foodie and had an extremely sweet tooth. Carrot halwa was his favorite. One winter, when halwa was getting ready, he was getting highly impatient and was finding it difficult to wait. Seeing his impatience, my mother-in-law served him half-cooked carrot halwa or say carrot kheer to him. Carrot had cooked, milk had brewed sufficiently so she added sugar into it, cooked for few more minutes, and served this carrot kheer to my father-in-law. And it was a BIG hit.
Since then started the tradition of making Carrot kheer in our house. Not only this, after a day or two, leftovers, if any,  of this kheer, are further cooked and turned into halwa. So Kheer first, halwa later. And this tradition is going on as it is even today.
 

Benefits
Good for our body's overall health, especially that of the skin, eyes, digestive system, and teeth!
Rich source of Beta Carotene, a  powerful antioxidant, which, among other vital uses, can be converted into vitamin A in the body to help maintain healthy skin.
Carrots increase saliva and supply essential minerals, vitamins and enzymes that aid in digestion. Eating carrots regularly may help prevent gastric ulcers and other digestive disorders. It kills germs in the mouth thus prevents tooth decay. Being rich in alkaline elements, it maintains an alkaline-acid ratio in the body.  It is a rich source of potassium thus helps in maintaining sodium levels in our body. You can read in detail about the benefits of carrot here.
Grating Carrots in Food Processor
Carrot Kheer is very simple to make and gets ready very quickly. The only tedious task in making carrot kheer/halwa is of grating the carrots. Thank God for my food processor. 2 kg carrots get grated in just 3 to 4 minutes in the food processor that too without any hard work.
A food processor is really a boon. it simplifies your life so much. I remember, a few years back, my friend Shikha used to send 5 kg of carrots, peeled and washed, to my place for getting grated in the food processor.
What's Special About This Recipe
When talking about carrot kheer, I would like to mention a few things. It is different from rice/makhana kheer in many ways. First of all, as you can see it is the most beautiful kheer with a lovely color. Every time I make it, I just love the beautiful orange-red color of it. Try it and I am sure you too would fall in love with it.
Unlike another kheer, carrot kheer is very liquidy and not of thick consistency.
Then, it has a little more clarified butter (ghee) than other types of kheer. After all, it is different from carrot milk and is much richer.
Then carrot kheer is best enjoyed hot. Piping hot carrot kheer with little clarified butter floating on the top tastes divine.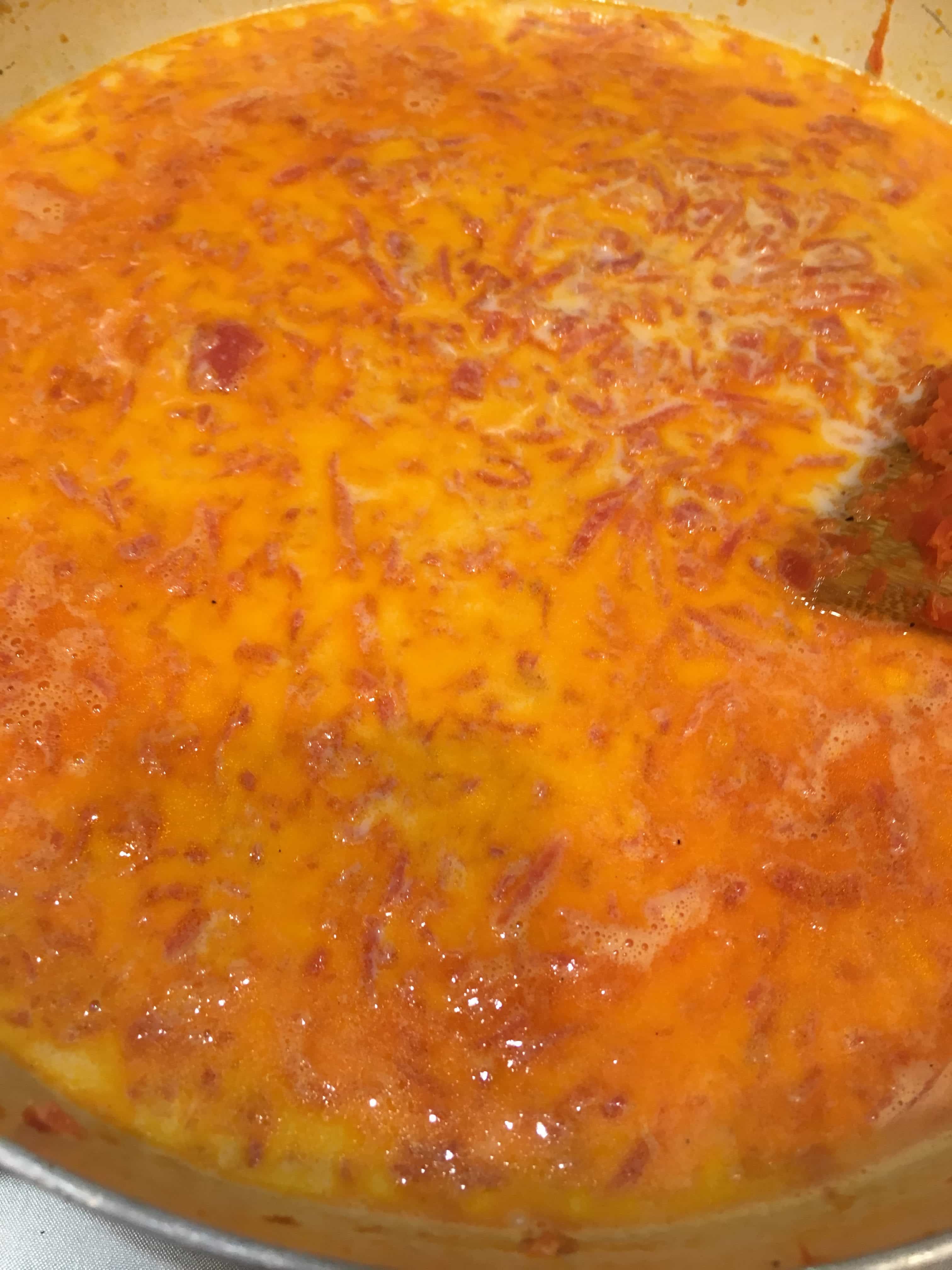 How To Make 
Carrot kheer has ghee, milk, sugar, and of course carrots but surprisingly it is extremely light.
Instead of just boiling carrots with milk, I first saute carrots in little ghee until all the water evaporates, carrots become a little soft, and start leaving a lovely aroma. By doing so, ghee also gets cooked very well and gets mixed with milk very well. At this stage, I add milk and cook for an hour or so. Lastly, add sugar and flavor it with cardamom, etc.
A Special Tip 
One more thing, my mother-in-law used to add reserved milk cream (malai) to this kheer/halwa. In the process of cooking some cream gets converted into ghee and floats on the surface giving a very nice look. This adds very good texture to the kheer/halwa.
Step By Step Recipe
.Rinse, wash and peel red, tender, juicy carrots
Using a potato peeler scrape the thick yellow stem inside the carrots.

Grate carrots, manually in a grater or using a food processor.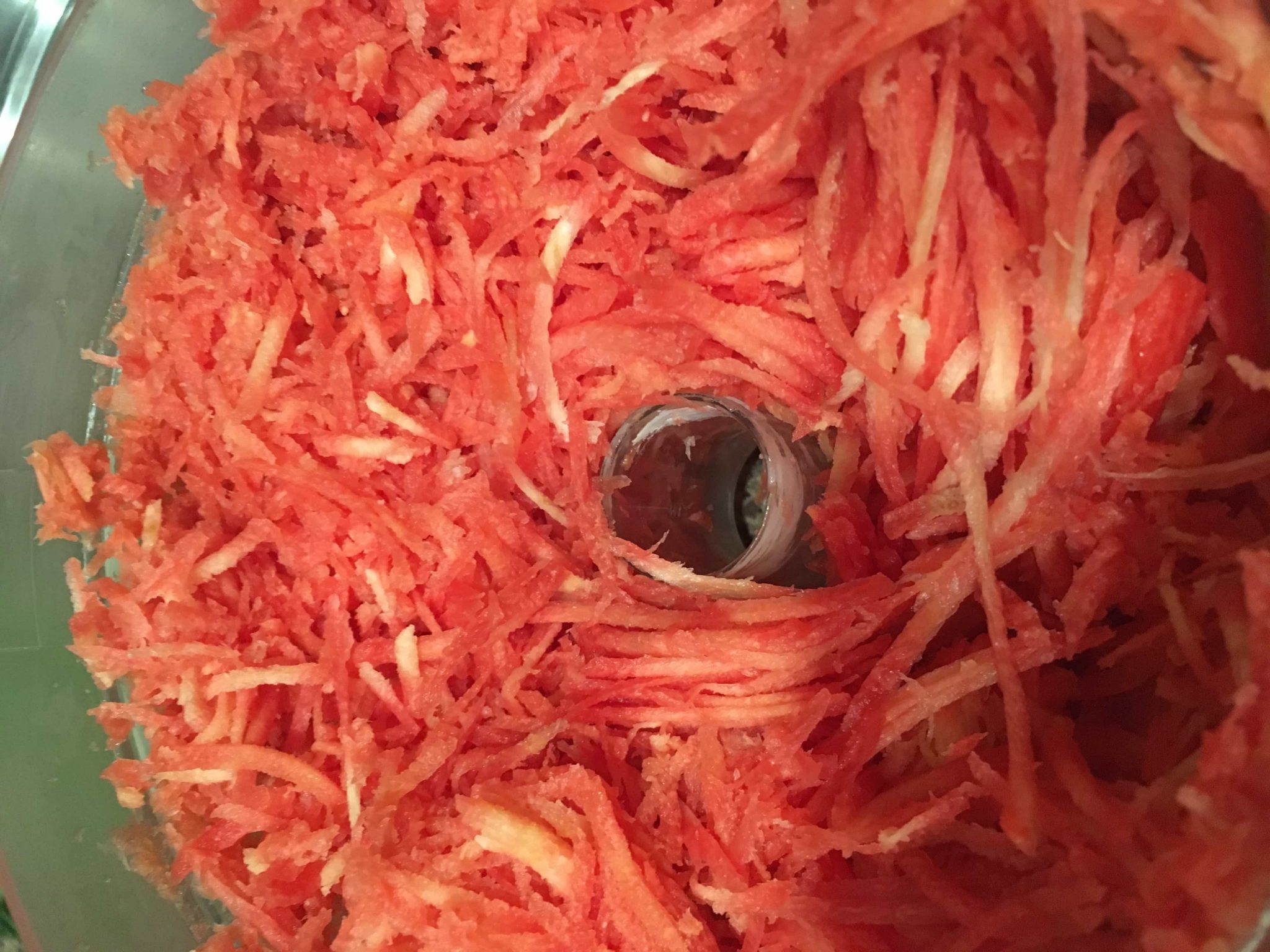 Heat ghee in a wok and add grated carrots.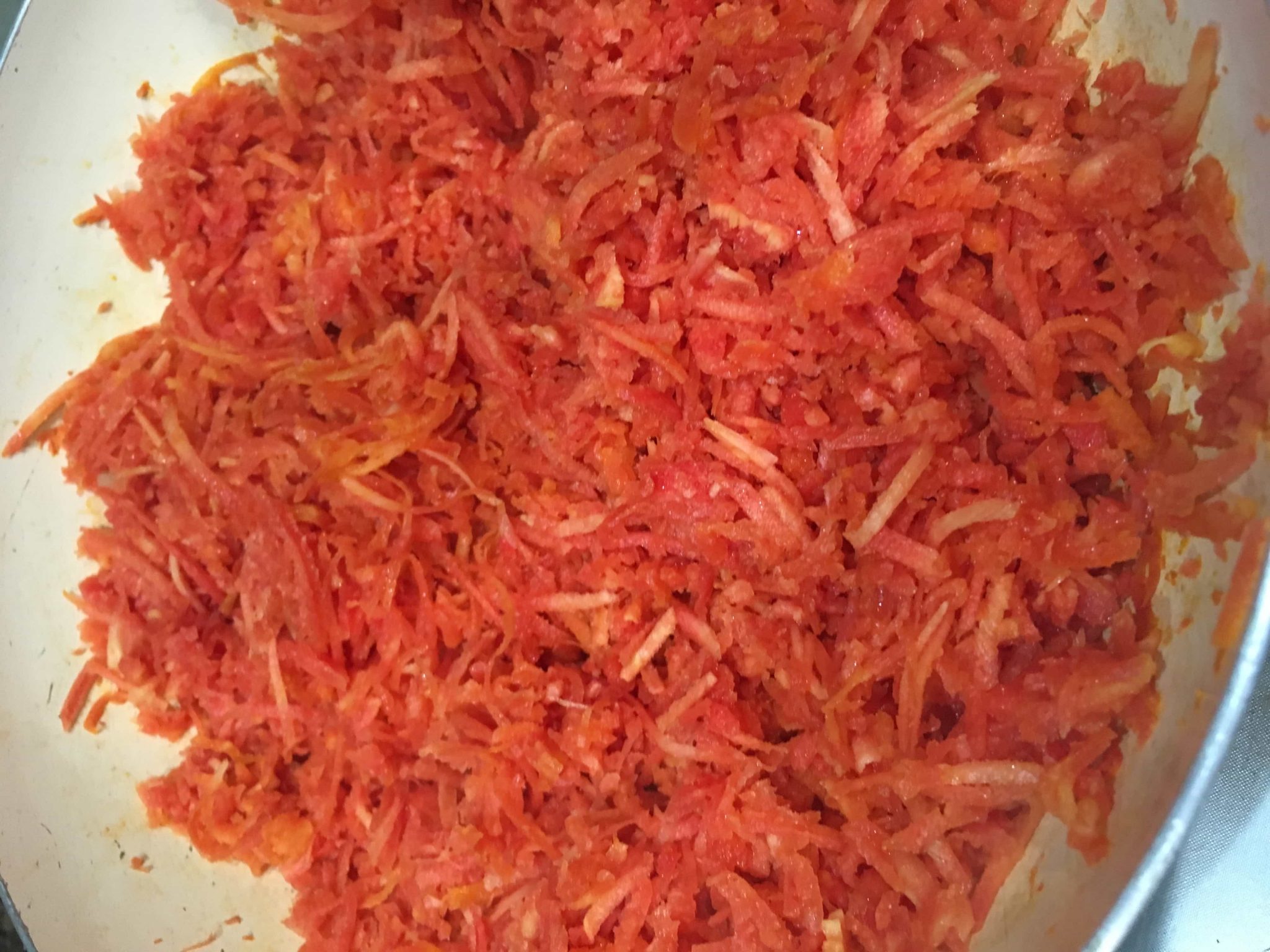 Saute on a medium flame for about 10 minutes till the water evaporates and the aroma starts coming out of the carrots.
Now add milk.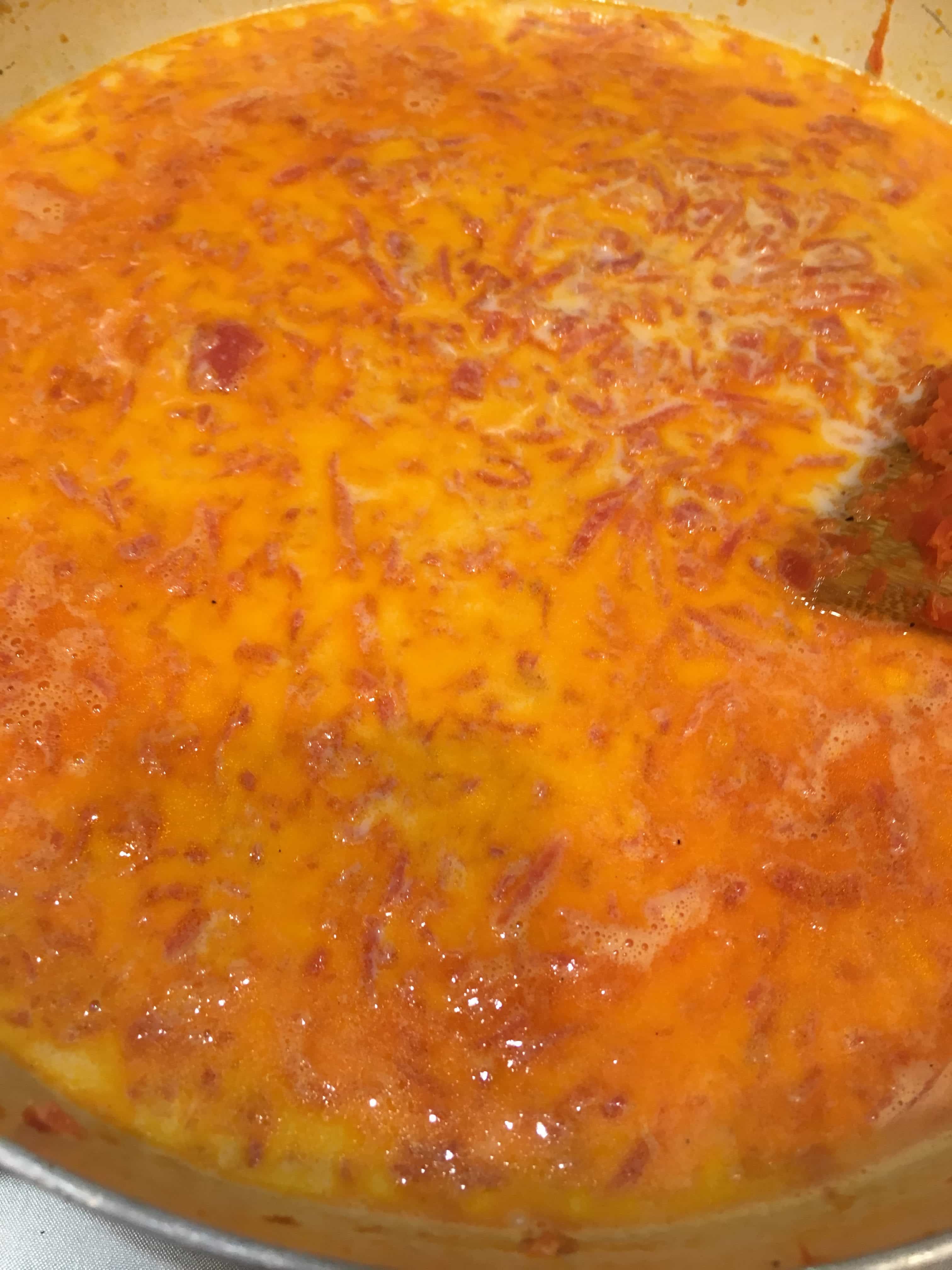 Cook on high flame till the first boil comes, stirring continuously.
After the first boil, simmer the flame and cook for about an hour till 1/4th milk evaporates and thickens up.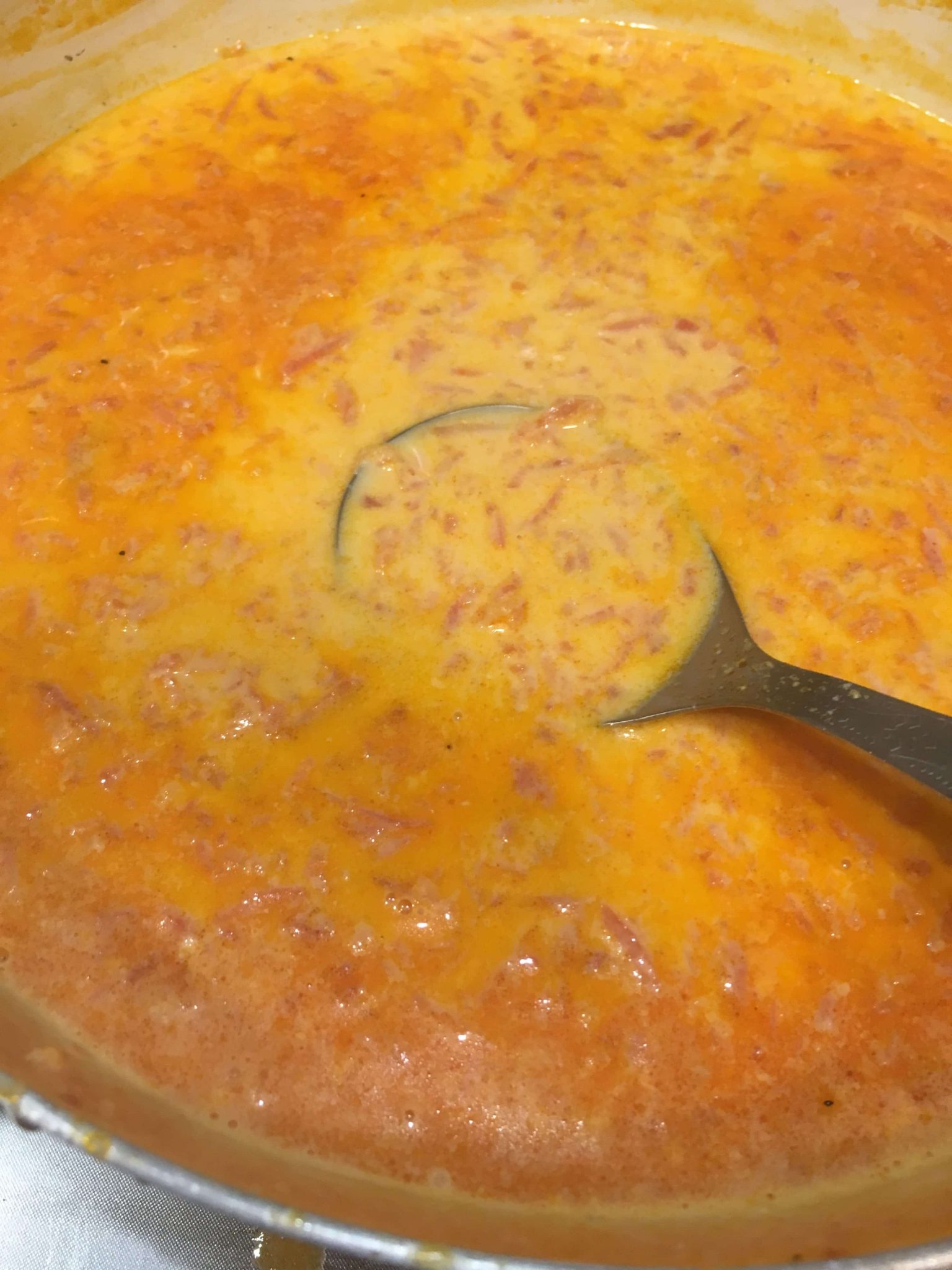 Add sugar and cook for 10 more minutes.
Switch off the flame. When slightly cool, sprinkle black cardamom powder or Milk Masala Powder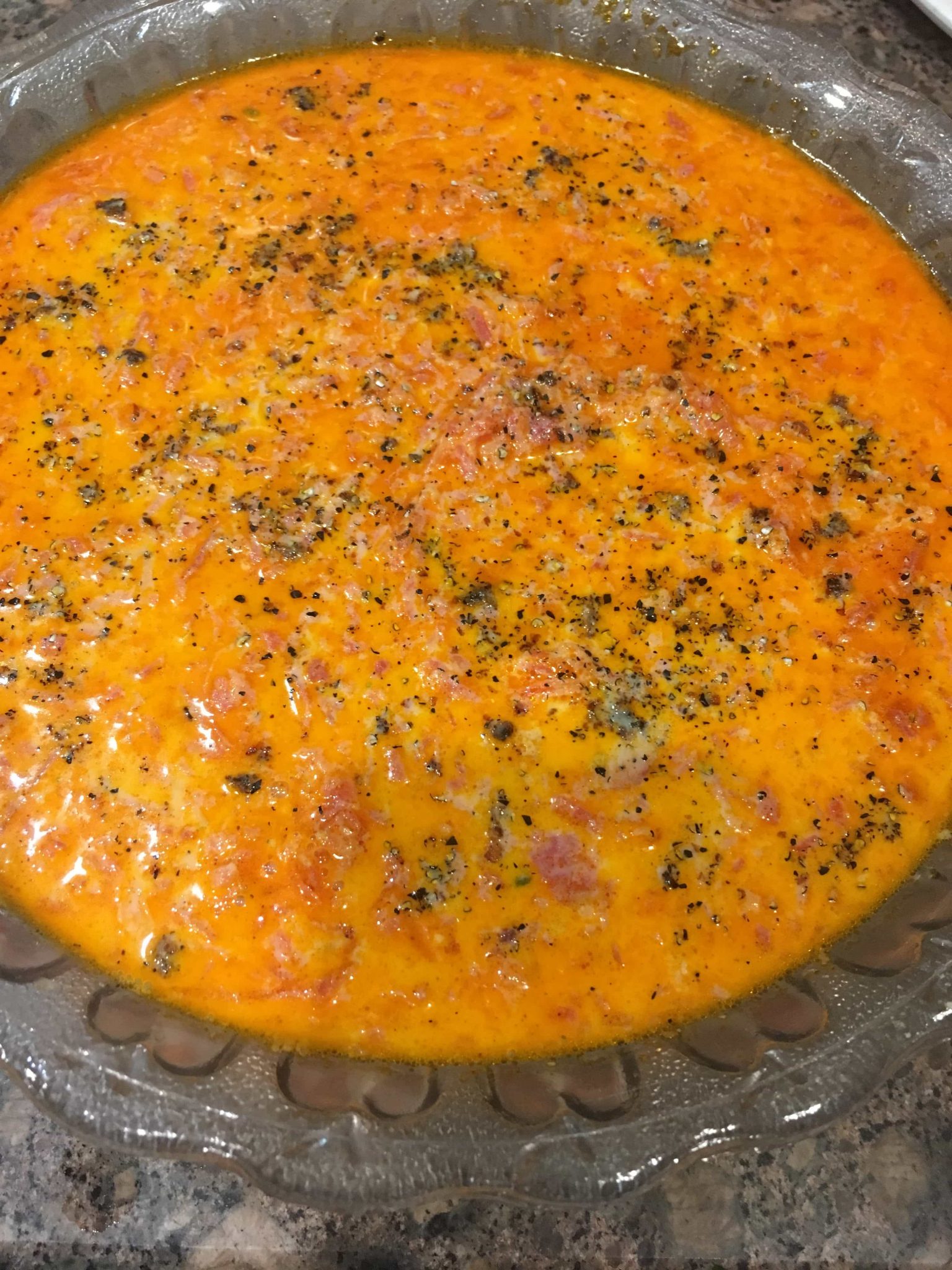 Garnish with slivered almonds and serve.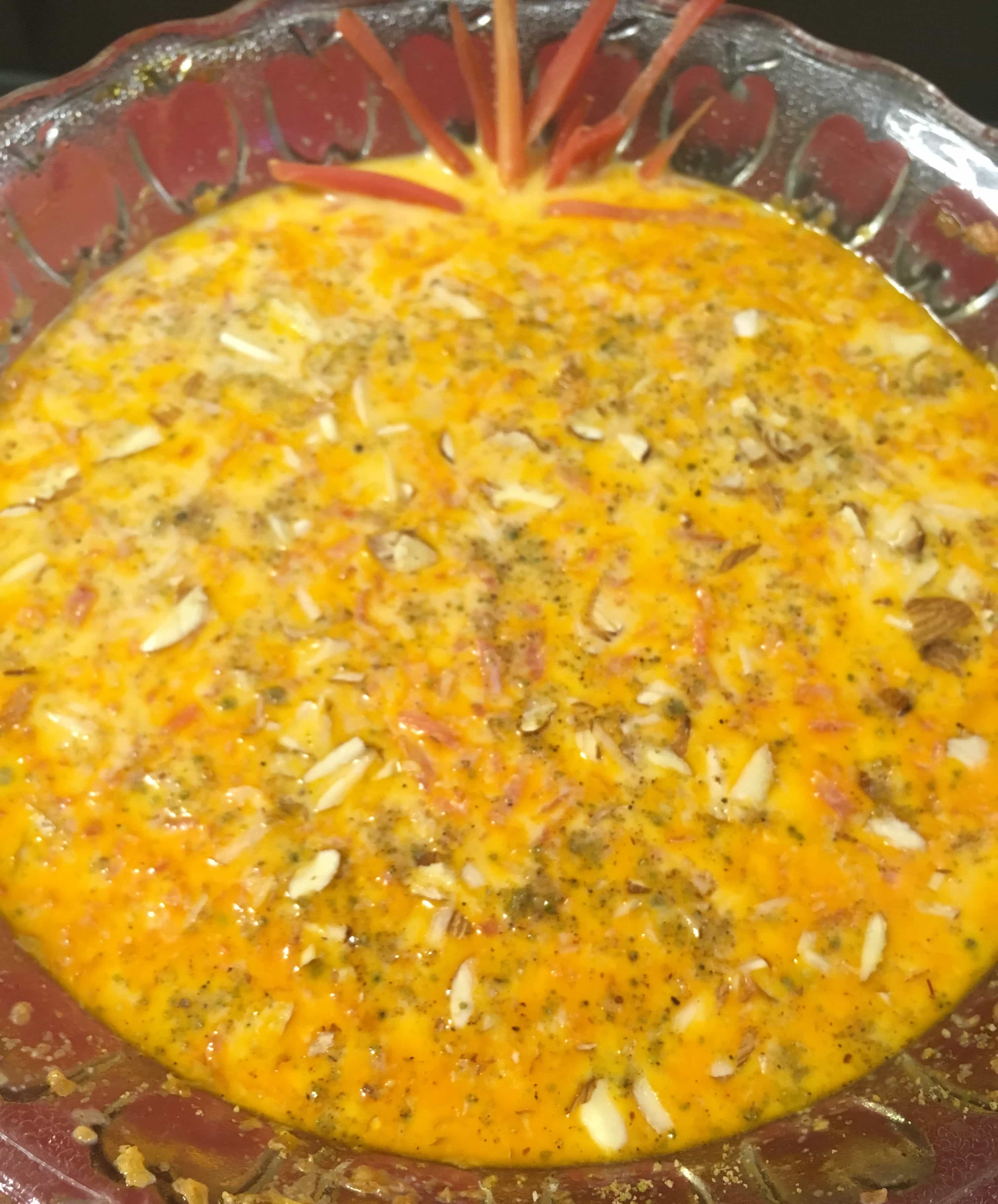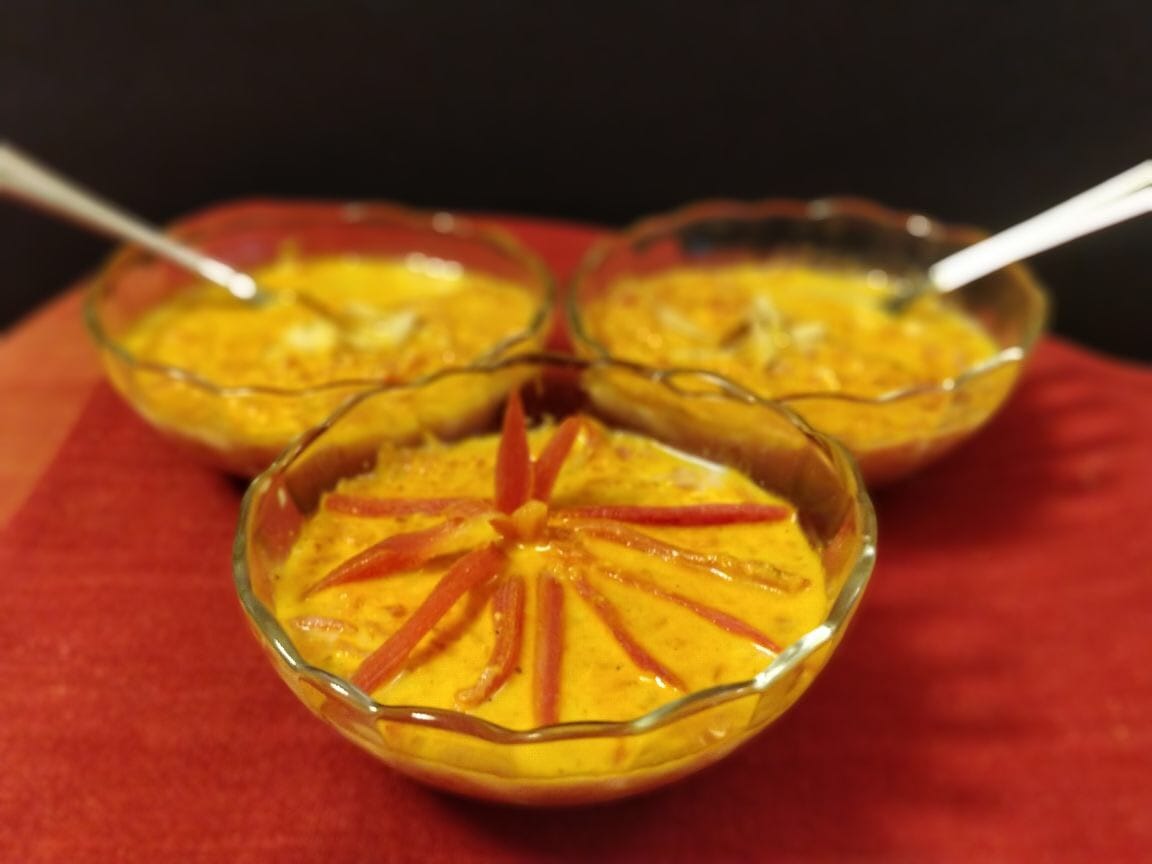 Some Other Winter Delicacies that are a must-try in the season:
LET'S CONNECT
Thank you for reading this post. I hope you have liked this easy and healthy recipe of Gajar ki Kheer and will surely try it out for your loved ones.

If you have liked this recipe then do let me know by leaving a comment below. Your feedback fuels my enthusiasm. You may share this post with your dear ones by clicking on the little buttons below. You may follow me on       Facebook   Pinterest Instagram(#samirasrecipediary) too. for latest recipe updates. Thank you!
Gajar Ki Kheer
A healthy and nourishing Kheer
Ingredients
1

kg

Red Carrots

2 to 3

Tbsp

Clarified Butter

1

Litre Milk

1/2

Cup

100 g (or as per taste) Sugar

Black Cardamom Powder or Milk Masala Powder to sprinkle on top

Slivered Almonds for Garnishing
Instructions
Wash carrots and peel the skin.

Remove the thick yellow stem inside it using a potato peeler.

Grate carrots, either in the food processor or manually.

Heat ghee in a big wok (kadhai) and saute grated carrots in it for 8 to 10 minutes or till water evaporates and lovely aroma starts coming out of it.

Add milk. Stirring continuously, cook on high flame till boil comes. At this stage, if you want you can add reserved milk-cream (malai) into it.

After the first boil, simmer the gas stove and let it cook for about an hour, stirring occasionally in between.

When milk thickens slightly, add sugar.

Cook for 10 minutes more and switch off the flame.

At the time of serving sprinkle black cardamom powder or Milk Masala Powder.

Garnish with slivered almonds and serve with love.
Recipe Notes
I have used toned or say low-fat milk here. You can use either that or full cream milk for a richer kheer.