This Palak Soup Recipe | Clear Spinach Soup recipe gives you a light and healthy soup without using spinach leaves. Instead, this is made with Spinach stalks which otherwise go into the bin. 
 Its a vegan recipe as neither milk nor cream is added and thus it gives fully the flavour and aroma of spinach.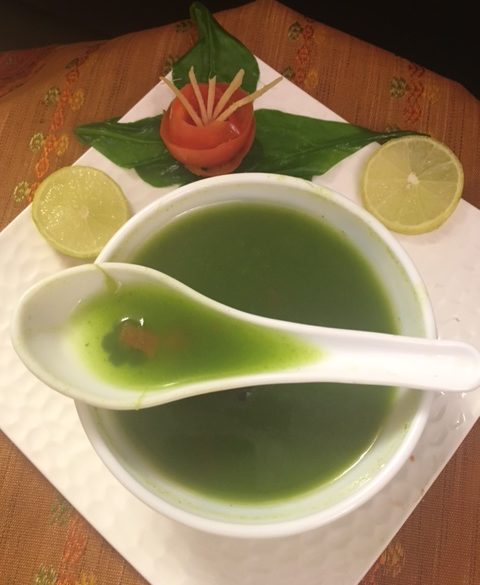 Clear Spinach Soup | Palak Soup
Spinach soup... once again a very light soup made from the stalks of spinach. If you have been following my blog then you must be knowing that I and my family prefer clear and light soups only.
Though Cream of Spinach Soup is very popular and sought for soup somehow we don't have a liking for it. Such soups are very heavy on the digestive system and curb hunger instead of acting as an appetizer. Anyway, everybody has their own preferences. But if you have a liking for clear soup then you are at the right place.
Related Recipes 
Healthy Spinach Soup Using Spinach Stalks
Spinach soup is just like my Lemon Coriander soup. This soup is also made from spinach stalks which normally goes into the trash after plucking the juicy leaves.
These stalks are full of flavour and nutrients and therefore soup made from these stalks is not only very light but also possesses the nutrients of stalks.
How To Make Palak Soup
After plucking the leaves, just remove the root portion and wash thoroughly the stalks.
Boil these stalks with little water. Grind it, pass through a strainer and that's it. No need of adding any thickening agents like cornflour or gram flour.
Boil this soup with ginger and whole spices like bay leaf, cinnamon, and black cardamom.
It tastes just superb. A Dash of lemon juice at the time of serving enhances the taste a lot.
Once you make this soup, I am sure you will never ever waste the spinach stalks.
Again, no fixed quantity of ingredients. If the stalks are less you may add a tomato or carrot while boiling.
Step By Step Instructions To Make Palak Soup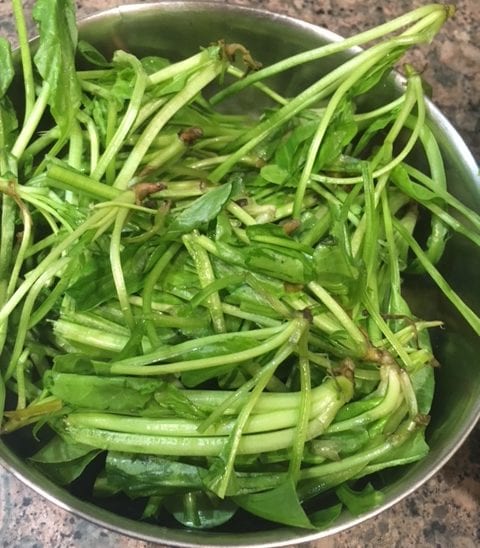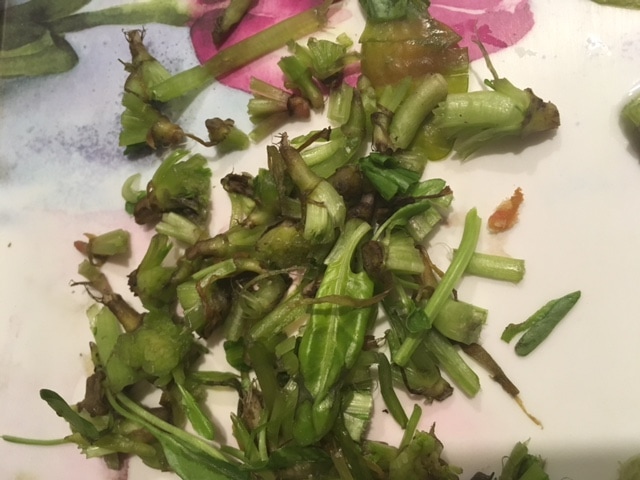 Wash the stalks thoroughly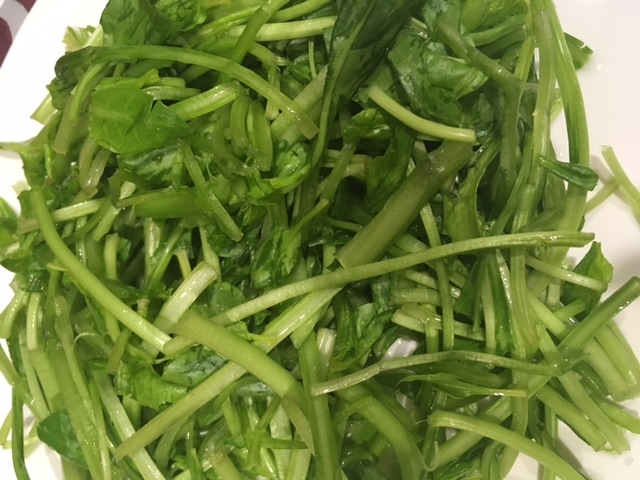 Boil these, adding carrot and tomato is optional.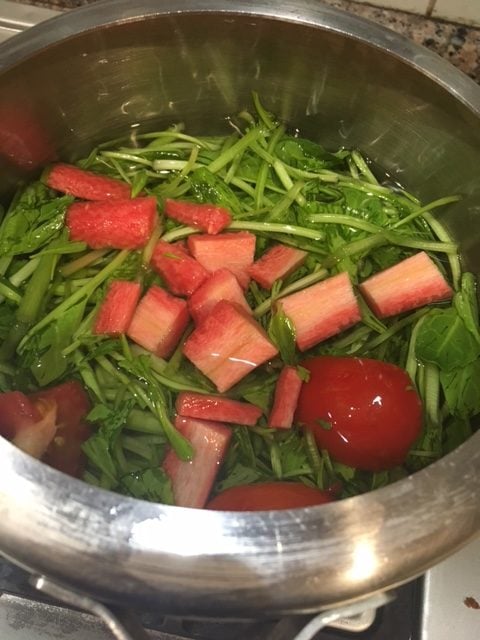 Blend and strain
Heat a pan and saute whole spices and ginger-chili paste
Add strained soup.
Add water as required. Boil for 2 to 3 minutes.
Add lemon juice and chopped tomato.
Serve with love, Brown Rice Salad optional.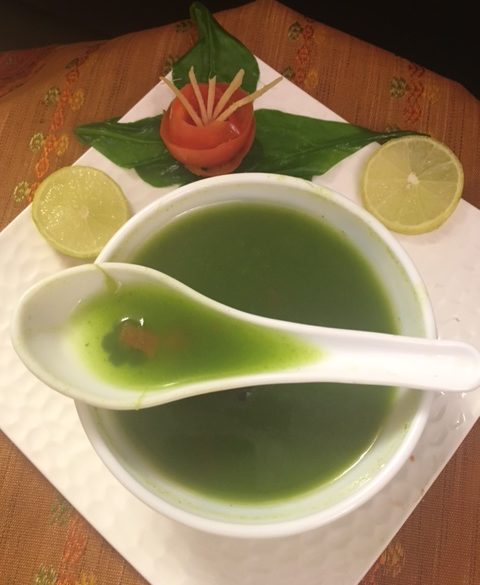 Variation:
Cream of Spinach Soup: While boiling, add milk instead of water and while serving add little cream in it.
Lets Connect!
Hope you will surely try out this yummy and healthy Palak Soup recipe for your loved ones. Do not forget to share your feedback. Your feedback fuels my enthusiasm to post more good content.
Let's connect on Facebook, Pinterest, Instagram (#samirasrecipediary) too.
Palak Soup Recipe Card
Palak Soup Recipe
Ingredients
500

g

Spinach

Salt to taste

1

pc Bayleaf

1/4''

Cinnamon Stick

1

tsp

Ginger paste

1/2

tsp

Green Chilli Paste

1

Tomato

finely chopped

1

lemon
Instructions
Take spinach. Separate the leaves and stalks, which means the stems. Use the leaves for whatever purpose you require. Out of the stalks, remove roots and thoroughly wash the stalks.

Put the washed stalks in the pressure cooker along with some water and boil these for 2 whistles.

While boiling you may add a tomato or carrot also.

When cools completely, blend everything in the blender. You can even use a hand mixer and blend in the pressure cooker also even when hot.

After blending, pass everything through a strainer. This is your lovely, aromatic, green coloured stock.

Heat a pan on the gas stove, add oil/ghee. Saute bay leaf, cinnamon, ginger paste and green chilli paste.

Put the stalks stock in the vessel.

Add salt and roughly 2 cups water and boil it for 2 to 3 minutes.

Garnish with chopped tomato, though optional.

Add lemon juice.

Serve with love, salad optional.
Stay Fit… Stay Healthy