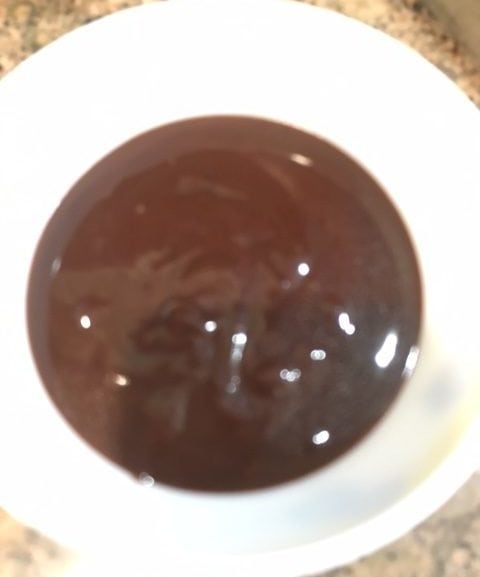 Chocolate sauce is my favourite. I can go on licking it for hours.
Once you taste it, there is no stopping and it's very difficult to get your hands off it.
I too find a reason every day to scoop a spoonful or two.
I know, its favourite of many of you.
Chocolate sauce is a dessert in itself.
Chocolate sauce is so versatile.
Drizzle it on ice cream or on ice cream sundaes.
Make Chocolate Shake.
Dip your doughnuts.
Use for making Little wonders using leftover biscuits.
Add to your cold coffee.
Make Tummy Tickler...Chocolate Paratha.
Decorate  Cakes, muffins, pies etc. The list is endless...
It adds dollops of deliciousness when added to anything.
Normally we bought Chocolate sauce from the market but I am sharing with you a very simple, quick to make homemade chocolate sauce recipe.
The sauce gets ready in just 10 minutes. And the taste... Heavenly delicious.
This recipe of mine is almost 17-18 years old and I have never ever felt the need to change it or to look for something else.
It's just perfect. It is glossy and the texture is awesome.
Made with cocoa powder as the main ingredient, it tastes exactly the same as store bought one.
One added advantage of making the chocolate sauce at home is that you can control the amount of sugar. If need be, you can replace sugar with maple syrup or brown sugar. It is healthy also as along with sugar, honey is also added to it.
So, here goes the super simple Homemade Chocolate Sauce recipe.
Preparation Time: 2 minutes
Cooking Time: 8-10 minutes
Makes: 1 Cup (200 ml) approx.
Ingredients
2 Tbsp Cocoa Powder
1 Tbsp  Sugar
2 tsp Honey
1 tsp Cornflour
1 tsp Butter (optional)
3/4 Cup Water
Method
Take a heavy bottom pan and add cocoa powder, sugar, honey, cornflour in it.
Make a smooth paste using very little water, about 1 or 2 Tbsp.
Once the paste is formed, add rest of the water also.
Cook this on low flame for 8 to 10 minutes, stirring continuously.
Add butter towards the end.
Once slightly thick, switch off the gas stove.
Let the sauce cool down.
Fill in a bottle and keep in the refrigerator.
Use as and when required.
Notes
Adjust sugar as per your taste.
Add water slowly and gradually to avoid lump formation.
Keep stirring while cooking otherwise it may get burnt from the bottom.
Butter is added just to give shine to it. If you don't want then avoid it.
It thickens on getting cold so do not thicken it a lot while cooking.
In case, the sauce becomes too thick after getting cold then adjust consistency by adding 1 or 2 tsp water.
Take the cocoa powder, sugar, honey, cornflour in a heavy bottomed pan.
Make a paste by adding little water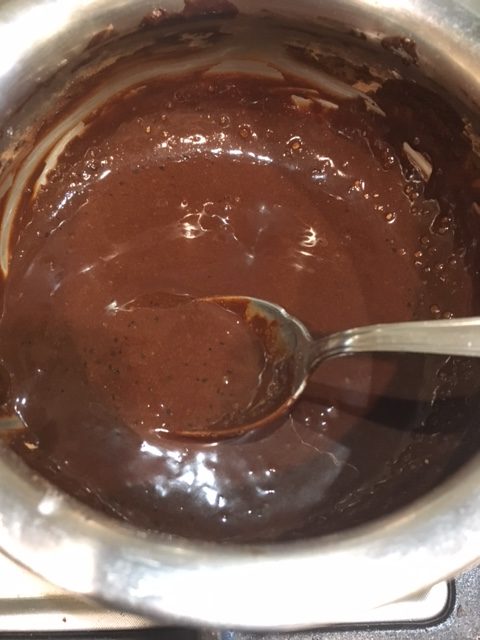 Add rest of the water and cook on low flame, stirring continuously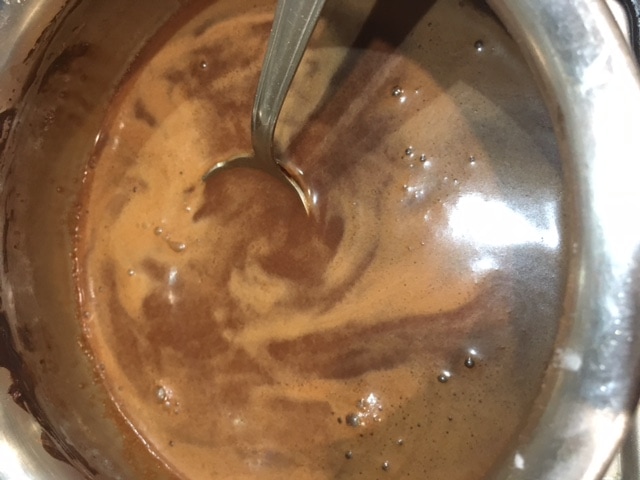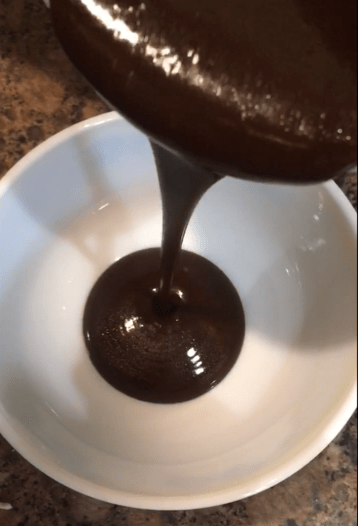 Related Recipes  Baked Doughnuts     Ice cream Sundaes     Little Wonders
If you have liked this recipe or any of my other recipes then please leave a comment below. Your feedback fuels my enthusiasm to post more good content.
Also, join me on my Facebook page for more interesting tips and facts.
Thanks,
Samira