Samak rice flour Halwa or Vrat ka halwa looks, tastes as well as made just like Aate ka Halwa but can be easily eaten during fasts and is gluten-free too. As the name says, it is made with flour made from Samak Rice.
Just like Suji ka halwa or Aate ka Halwa, this one is also easy to make in which we add the ingredients in a fixed ratio.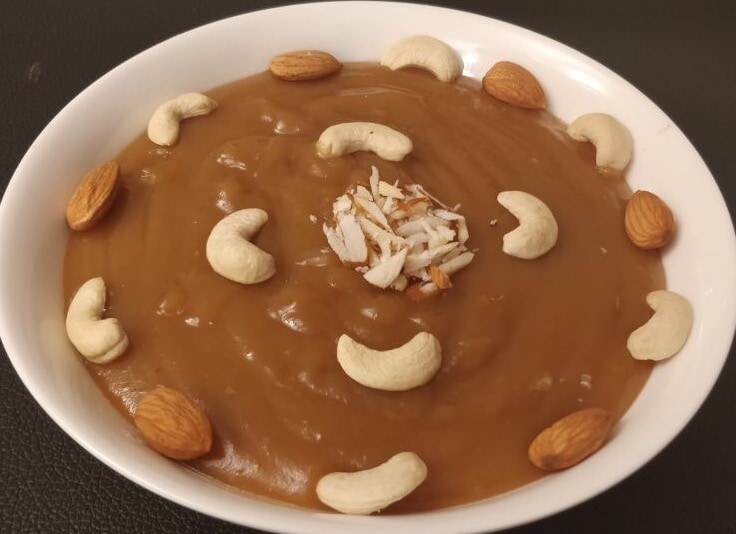 Navratri,  the 9 days festival in which we worship Goddess Durga, is of devotion accompanied by fun n frolic. Yes, along with worshipping Goddess Durga in her various forms, we also enjoy. Lots of activities, fares keep the environment lively.
In my neighbourhood also lots of things are on the roll during this time. All the 9 days, some one or the other keeps a get together at her place where we all glorify the valour of Maa Durga by reciting Holy books and singing Bhajans.
A few years back, on one such get-together, I went to my friend Bharti's place. That day too, she had made Samak flour halwa. Looking at it we all thought it to be semolina halwa and were wondering why she had made as semolina is not eaten during fasts. Then she disclosed that it was actually Samak rice flour halwa.
WHAT IS SAMAK RICE
Samak, also called Sama Chawal or Jungle rice, is actually a millet. It does not belong to the rice family and is a seed of grass and not cereal.
Then why is it called rice?  Because the barnyard millet tastes almost similar to broken rice when cooked, it is called the "sanwa rice". It does not cook into separate grains like long-grained rice.
The millet is tiny, white, round grain, bigger in size than semolina (Rawa) and smaller than sago (Sabudana).
Sama or Samak rice is known by different names in different regions.
In Maharashtra, it is known as Bhagar or Varai Rice
Shyama in Bengali,
Moraiyo in Gujarati,
Sanwa or Samvat ke Chawal or Swang ke Chawal  or Mordhan in Hindi,
Oodalu in Kannada, Kuthiraivolly in Tamil and
Udalu in Telugu and
Barnyard Millet in English.
But I think the best is to call this as Vrat Ke Chawal or Rice used in Fasting.
How about having Millet Pizza during Navratras, using Sama rice?
BENEFITS OF SAMA OR BARNYARD MILLET
Sama, being a millet is full of benefits.
It is rich in digestible fibers, minerals, and vitamins and offers excellent nourishment.
It is gluten-free. So it is very good for all who are allergic to gluten and cannot have wheat/semolina etc.
It helps in reducing weight. How?  This is because, being fiber-rich, makes you feel fuller for a longer period of time thus reducing the food intake.
It is low in glycemic index which makes it good for diabetics.
As cereal grains are prohibited during fasts, Sama rice is a healthy replacement for rice eaters
 How to Make
As you all know, the halwa recipe is mainly based on ratios. There is a set ratio of semolina/ flour,  water, sugar, and clarified butter. We just follow that ratio and yummy halwa gets ready.
Samak flour halwa is made just like semolina or Aate ka halwa. The only difference is in the quantity of water.
In Samak halwa, the ratio goes as follows
Samak Rice Flour:  Ghee:  Sugar:  Water

1        :     1    :     1    :     2
So, water is just double the flour.  Rest three ingredients are equal in quantity.
However, nowadays, as we are health conscious and consume less ghee therefore we can easily reduce the quantity of ghee. Use 1/2 cup ghee for every 1 cup Samak flour.
Step By Step Recipe
Take ghee in a pan (kadhai)
When hot, add Samak rice flour.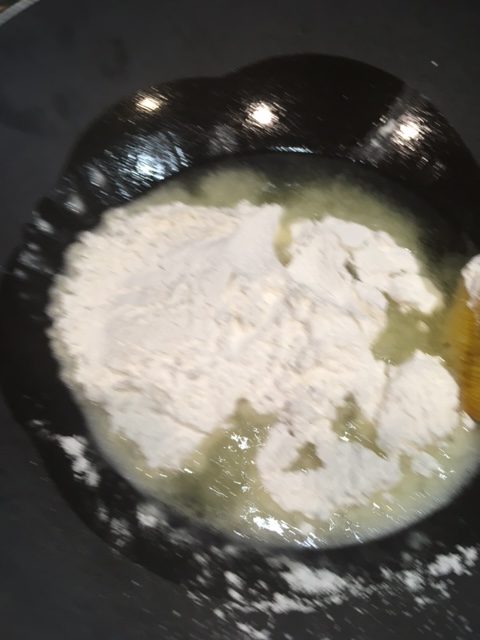 Cook on medium flame, stirring continuously.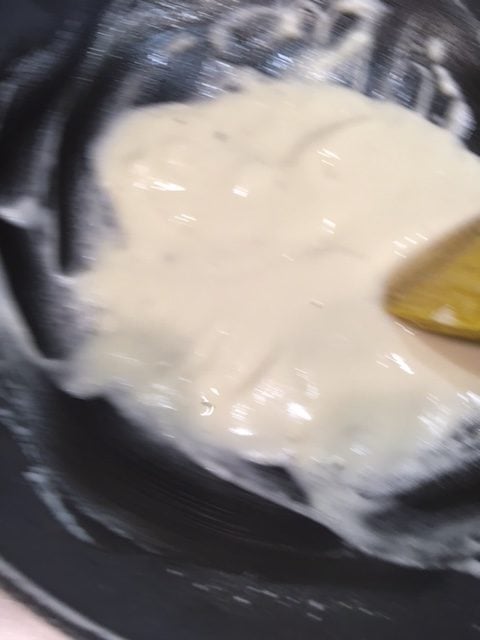 When golden brown in color, add water and sugar. If you wish to add raisins then add these at this stage only.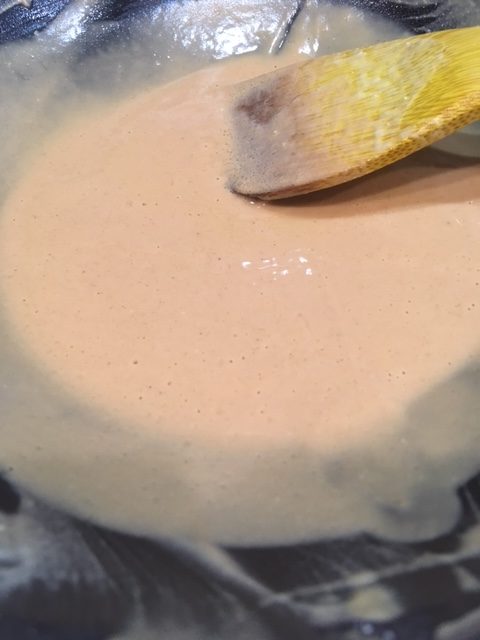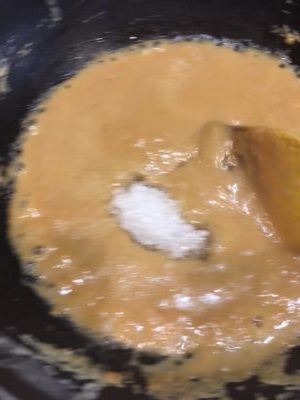 Cook for another 4 to 5 minutes.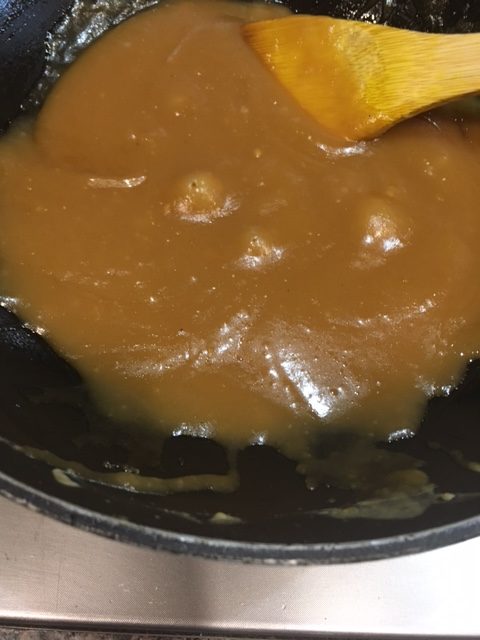 Sprinkle cardamom powder and slivered almonds.
Offer to Goddess Durga.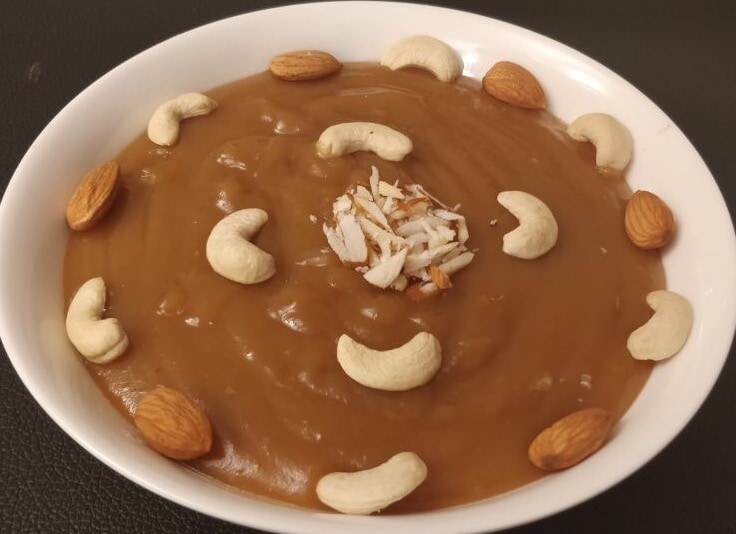 FAQs
Q) I do not get Samak Rice Flour in my area, then what can I do?
Simple! Make your own.
Take Samak rice, put it in the grinder, and grind to a fine powder.
Sift this powder for any bigger particles of rice left ungrounded.
That's it. Your Samak flour is ready.
Some more Navratri recipes that you'll love to try:
Sama Rice Flour Halwa
A gluten-free halwa perfect for fasting as well as non-fasting days.
Ingredients
1/2

Cup

(150 g) Samak flour (Barnyard Millet Flour)

1/4

Cup

Clarified Butter

Ghee

1/2

Cup

(100g) Sugar

1

Cup

(200 ml) water

Raisins

as per taste (Optional)

1/4

Tsp

Green Cardamom Powder

Optional

Slivered Almonds

as per taste (Optional)
Instructions
Take Clarified butter in a heavy-bottomed pan (kadhai). (See Note 1)

When sufficiently hot, add Samak flour.

Cook this flour ghee mixture on medium flame till golden brown in color. Keep stirring throughout.

When golden brown, add water and sugar. (See Note 2)

Add raisins, if you like.(I don't add as nobody likes in my family)

Keep stirring for another 5 to 6 minutes till halwa leaves sides of the pan and is of desired consistency.

Sprinkle cardamom powder, slivered almonds.

Offer it to Maa Durga.

Serve Prasad with devotion.
Recipe Notes
You may adjust the quantity of clarified butter as per your liking.
Alternatively, you can mix water and sugar and give it a boil so that sugar dissolves. Add this syrup to the cooked flour-ghee mixture.