Kitchen Hacks! Whether you are fond of cooking or not, like to try new recipes or not, but kitchen hacks or say, cooking tips are something, everybody looks forward to. After all, who doesn't want to make their life easier?
If I say that our kitchen is no less than a laboratory then I am sure you all will agree with me. Daily we get to experience many new things. Chemical reactions, physical reactions, lovely outcomes, disastrous results, innovative methods and much more. We experiment and we learn from our experiments, at times good and at other times some lesson. There is so much to do and learn in a kitchen.
I too learn something or the other almost every other day. And ever since I have started blogging, I feel like sharing everything with you all. But unfortunately, I can't put up a post for every little thing or tip. Then It struck me to start a series of "My Simple n Practical Kitchen Hacks": where I will be free to share with you all even the tiniest tip. So, how's that?
Okay, coming to my simple kitchen tips, go through them and do share your views as to how you liked them.
1. Ground Ginger
Ginger not only adds flavour but is also so much good for our overall health. Ginger tea or as commonly said ádrak wali chai' is loved by all especially in winters. And if you have to make just one or 2 cups of tea then peeling a little piece of ginger is such a pain and then pounding it for tea or veggies is further troublesome.
And here comes this hack of immense help. I normally grind ginger in the grinder and then store it in an airtight container in the refrigerator.
Just grind and store...No cooking involved.
It remains good for up to 10 to 12 days. And now every time I have to use it in tea or veggies, just put a little and that's it. You will love this hack, especially in winters at the time of making tea. Saves time as well as efforts with excellent results.
2. Green Chilly Paste
Green chillies render a lovely flavour to veggies but if it comes under your palette then creates havoc also, especially for those who don't eat green chillies. But if you add a few ground chillies then they simply give their flavour without any harm. No matter how much fine you cut them they will be seen in your veggies. Like ginger, I grind green chillies too and store in an airtight container in the refrigerator. Again, no cooking involved.
So next time, add a little bit of ground ginger and of green chillies in your veggies/gravy and see the difference in taste.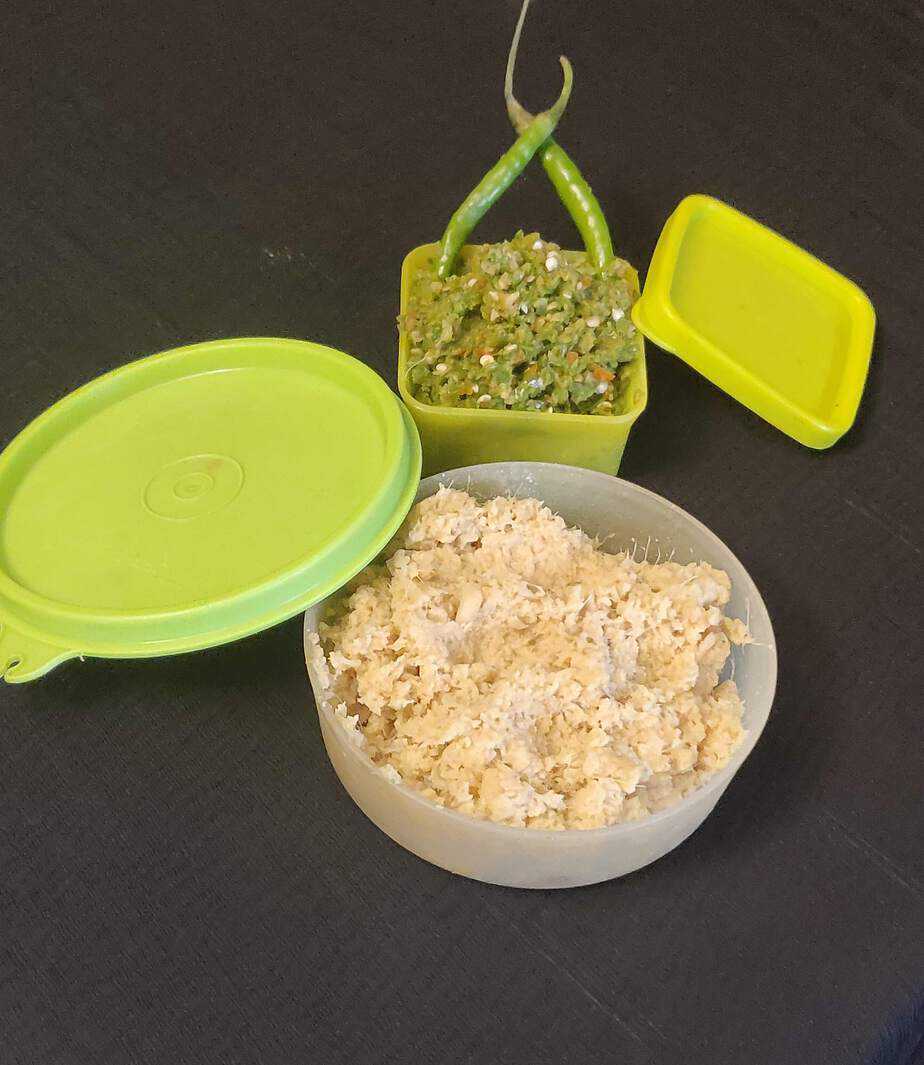 3. Dal Spilling From The Pressure Cooker
Many times, while cooking lentils in the pressure cooker, as the whistle blows, water also spills out along with it. This makes the cooker as well the gas stove messy, adding another task of cleaning it up.
For this, first of all, never fill the cooker more than 2/3. If filled upto the rim then the liquid will come out while cooking.
Secondly, as you put lentils in the pressure cooker then give it a boil, without closing the lid. As the boil comes, you will see lot of foam gathering on the top. This foam only spills out along with the whistle. So, just remove it, as much as you can.

Then add more water if need be. Add salt and turmeric.
Give it a mix, close the lid and pressure cook as you do.

If it still comes out, then probably its the time to change the gasket of your pressure cooker. (rubber ring in the lid)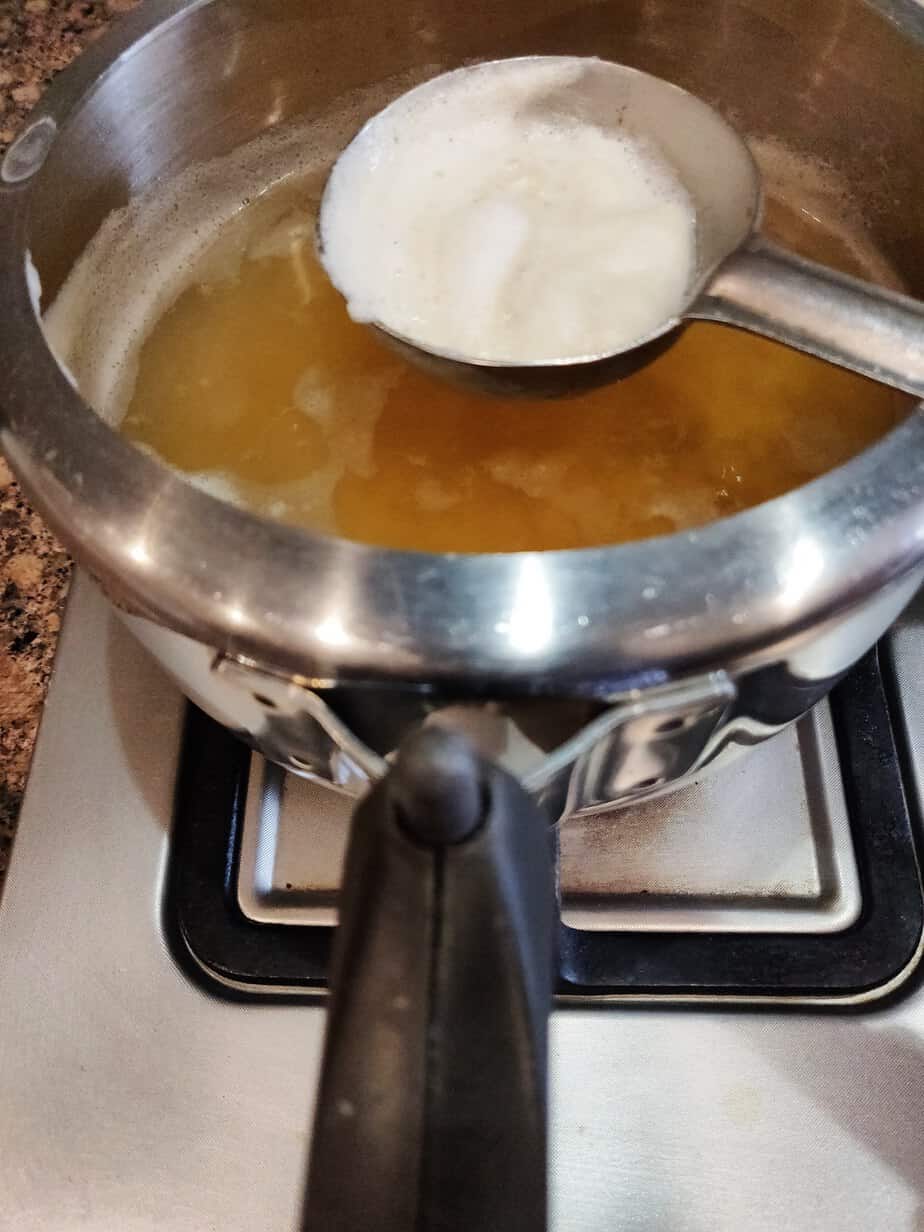 4. Natural Red Colour
How about making a natural red colour?
Cooking, apart from taste, is also about looking great. As they say our eyes eat first so the food must be appealing in looks. Red chillies render beautiful colour to veggies but if we don't eat chillies, then? In that case, add beet powder and see the lovely colour on your veggies. I add beet in my pizza sauce also and the colour of the sauce is simply awesome.
How To Make Beetroot Powder:
Wash beetroot, peel it and then grate it.
Lay the grated beet in a plate and leave it to dry. Use a steel plate only as the plastic plate will get stained. If possible in sunlight otherwise on your kitchen platform only.
Roughly toss it every day so that it doesn't stick to the plate.
Once completely dried, grind it in mixer and your beet powder is ready.
For extra precaution, keep this powder in the sunlight for a day, so that, moisture, if any, is removed.
Fill it in a bottle and store it in the kitchen cabinet only. Your natural red colour is ready.
Uses Of Beetroot Powder
Pizza sauce
Curries n Gravies
Cakes, cookies etc
5. Stuffed Parathas
Leftover veggies are excellent for making stuffed parathas. If they are with gravy then knead flour with it but if dry, like cauliflower or carrots or mix veg then stuff it in parathas. But these are too moist and soft, how to stuff them?
Simple solution: Mix dry flour, wheat flour or gram flour in it and then stuff in Parathas. This dry flour will soak all the excess moisture and you will be able to roll parathas easily.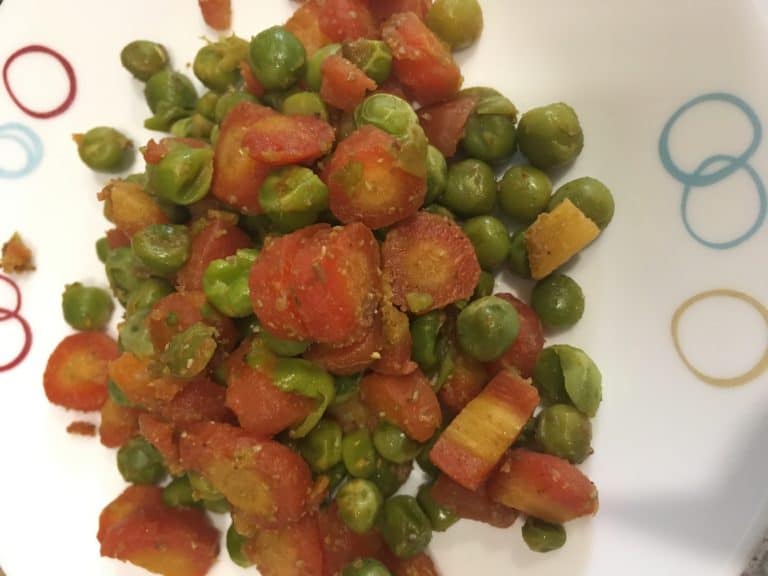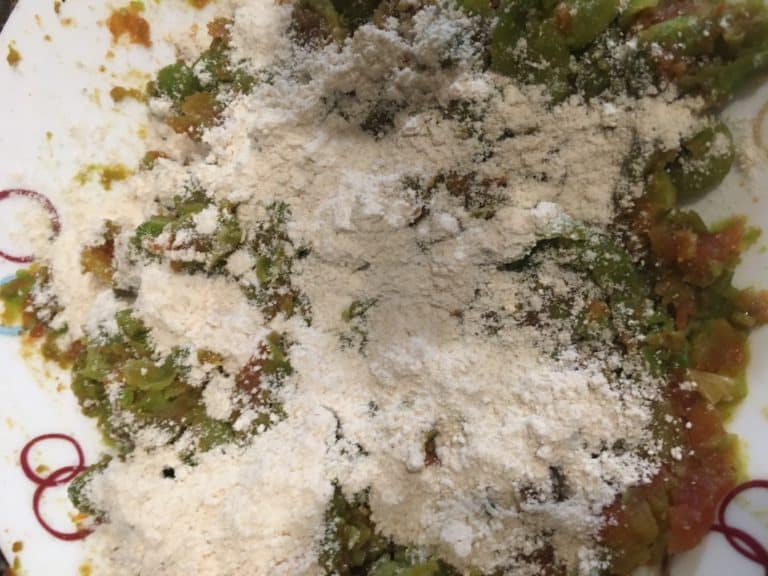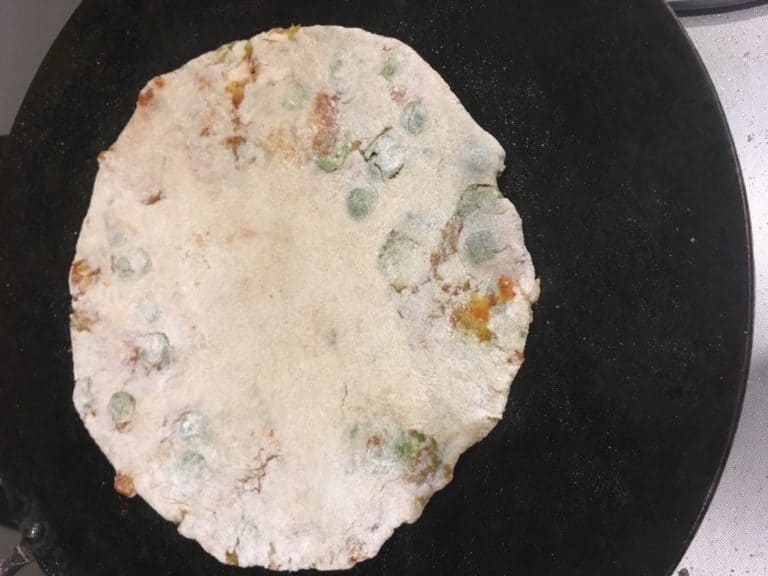 6. Knead The Flour in the Milk Vessel
The vessel in which milk is boiled usually have some traces of milk cream in the bottom.
No need to scrape it. Just knead your flour in this vessel.
Not only the vessel will get automatically cleaned but also your dough will be slightly richer with milk cream.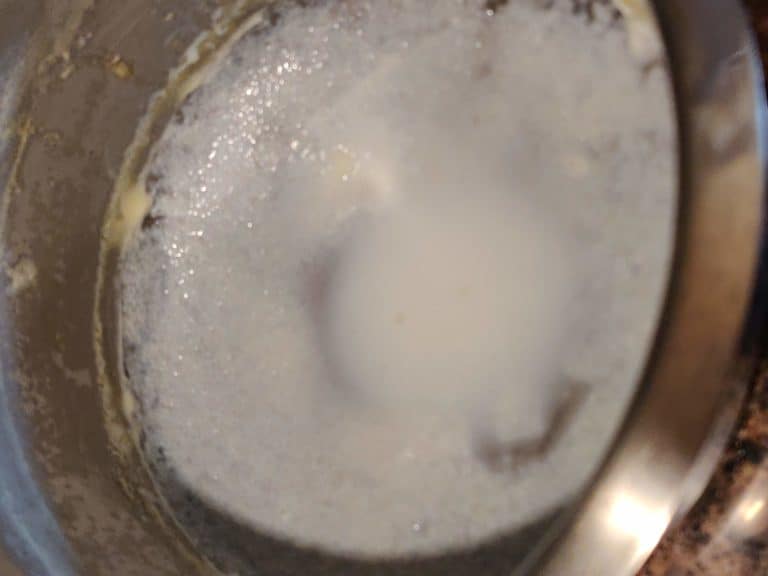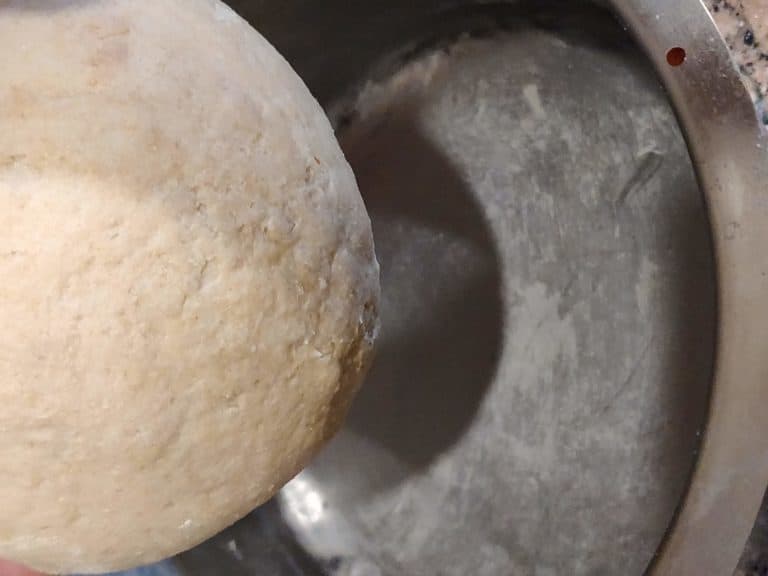 7. Tarnished Pressure Cooker
After boiling potatoes, we are left with a tarnished pressure cooker, especially the aluminium one. To avoid this, just place a lemon slice (or just the lemon peel) along with the potatoes while boiling. You will get a sparkling clean pressure cooker.
Read: Amazing Uses of Lemon Peels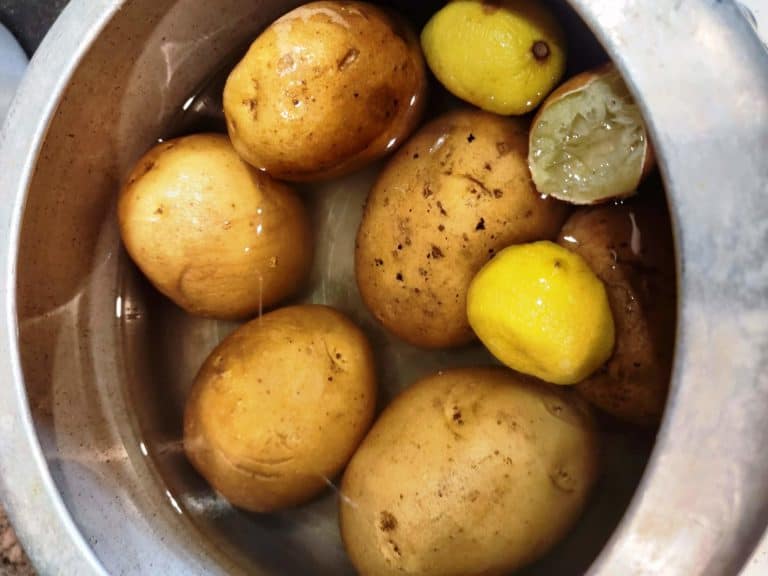 8. Aluminium Foil In OTG
Do you want your OTG to look as a new one even after the years? Then just follow this simple hack. If you follow it then no need of any scrubbing the base of it. Just wipe once in a while. Trust me, it is a simple n effective hack.
Line the base of your OTG with aluminium foil. Yes, aluminium goes very well in the OTG. Take care that it fits there and doesn't touch rods/elements at the bottom.
Now, do your baking/cooking in OTG as you normally do.
Aluminium foil will collect all the droppings, be it crumbs or cheese or anything else.
After you finish cooking, let it cool down. Take out the foil, throw it in the bin and line a fresh aluminium foil.
Airfryer: You can do the same in your air fryer too.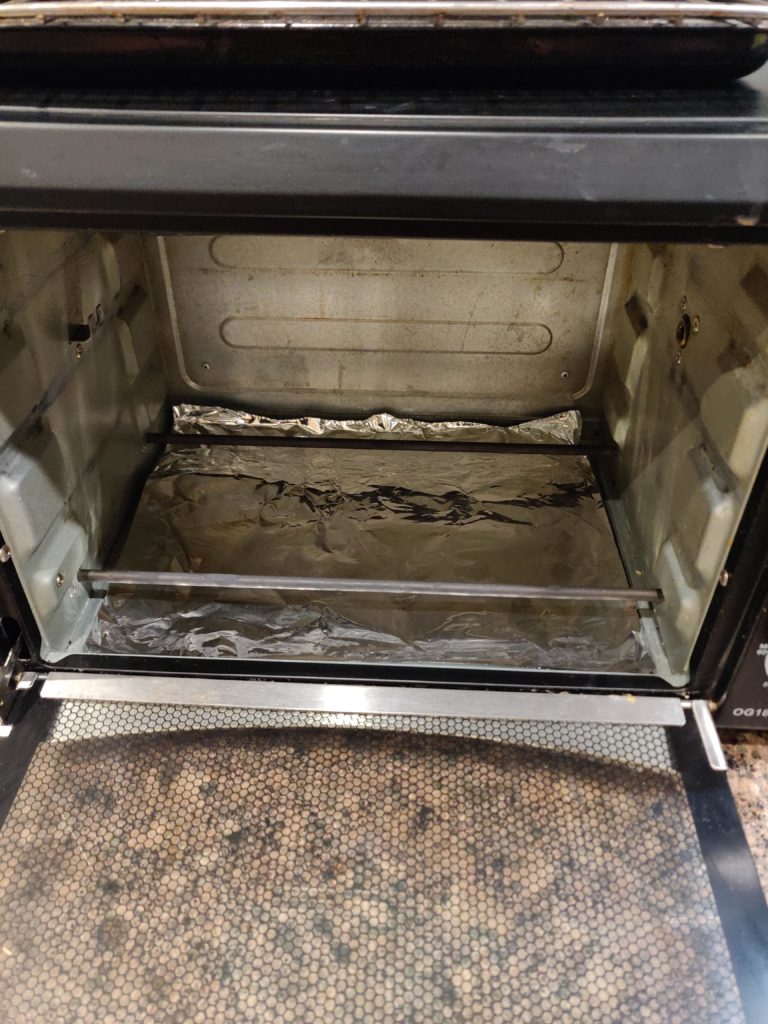 9.Ghee Residue
I am sure you store milk cream (malai) in your refrigerator and then extract ghee from it. In the process, we are left with milk solids. There are different ways to use it, basically, in some dessert. But if you do not have a sweet tooth or not interested in any such sweet, then?
Then simple, keep it in your refrigerator and every time you make any dry vegetable then add little of this. It will add nourishment without being seen.
Please do not add it in gravy as it will float on top and no one will relish that.
10. Coarsely Grind Fenugreek Seeds (Methi Dana)
Some veggies and curry especially, Kadhi, do not taste good if not tempered with methi dana. At the same time, many resist when later it comes under the palette while eating. Right?
A simple hack for this. Grind it coarsely and then use it. It will give the same taste and will be lost (dissolved) in the veggies once they are cooked.
11. Cloth Beneath Chakla
Rolling roti on Chakla is something we all do. In the process, dry flour gets on the kitchen platform irrespective of how neatly and carefully you roll chapati.
To avoid this, lay a cloth under your Chakla and then roll chapati. This way dry flour gets on the cloth only. Later, lift the cloth and just dust it off. The kitchen platform remains clean only.
Must Read: How To Minimise Kitchen Waste
So, these are some of my easy but very effective kitchen hacks.
Share your kitchen hacks and lets mutually make our life easier.
Let's Connect!
Hope you have found this post about my kitchen hacks useful. If yes, do share your views in the comments section below. Your feedback fuels my enthusiasm to post more good content.
Let's connect on  Facebook   Pinterest   Twitter  Instagram (#samirasrecipediary) too.