One more year flew off swiftly and here we are celebrating 2nd Birthday of our dear blog, more memories to cherish, new milestones achieved and many more to accomplish.
Exactly 2 years ago, I started this blog. Then last year, on its first birthday, I shared my twinkles as well as goosebumps with all of you.
I am thoroughly enjoying my journey as each passing day, each new post, each new query teaches me something or the other. This learning process is really enriching me in several dimensions.
The year went by was a truly fruitful year. Though I posted very less number of posts (as compared to the first year) but it was satisfactory. My only regret is that though I posted many recipes but not many informational posts were there except the one on Airfryer, Natural and Dutch Processed Cocoa Powder and Difference Between Smoothies and Shakes. Hope to catch up on this front in the coming year. I am happy to see Google Baba's friendship with my blog. It has started recognising my posts much more than the previous year. Happy to share that some more posts made their way to Google's Golden Triangle which means featuring in the top three Google search results. Many more are in the realm to reach there.
The last year was special as it gave me immense happiness every now n then. Apart from winning few recipe contests, my blog was also listed in top 10 Rising Indian Food Bloggers of 2018.
And the biggest reward comes through your feedback posts. Believe me, that is my real lifeline. Everything seems worthwhile when you appreciate my detailing in each post. When my recipes help you gain confidence in baking/cooking.
Top 10 recipes of this year which got most of your love are:
I am really thankful to all of you for taking out time and visiting and going through my blog. I thank you for not only trying out different recipes successfully but also for sharing your valuable feedback either on the post itself or through mails/personal messages or verbally or on my Facebook page. My heartfelt thanks to all of you. As I always say, you are my inspiration. I want you to know that every single like, comment, and share of yours puts a big smile on my face and fuels my enthusiasm to post more meaningful posts.
Like last year, a feast for your eyes by showing some of my recipes: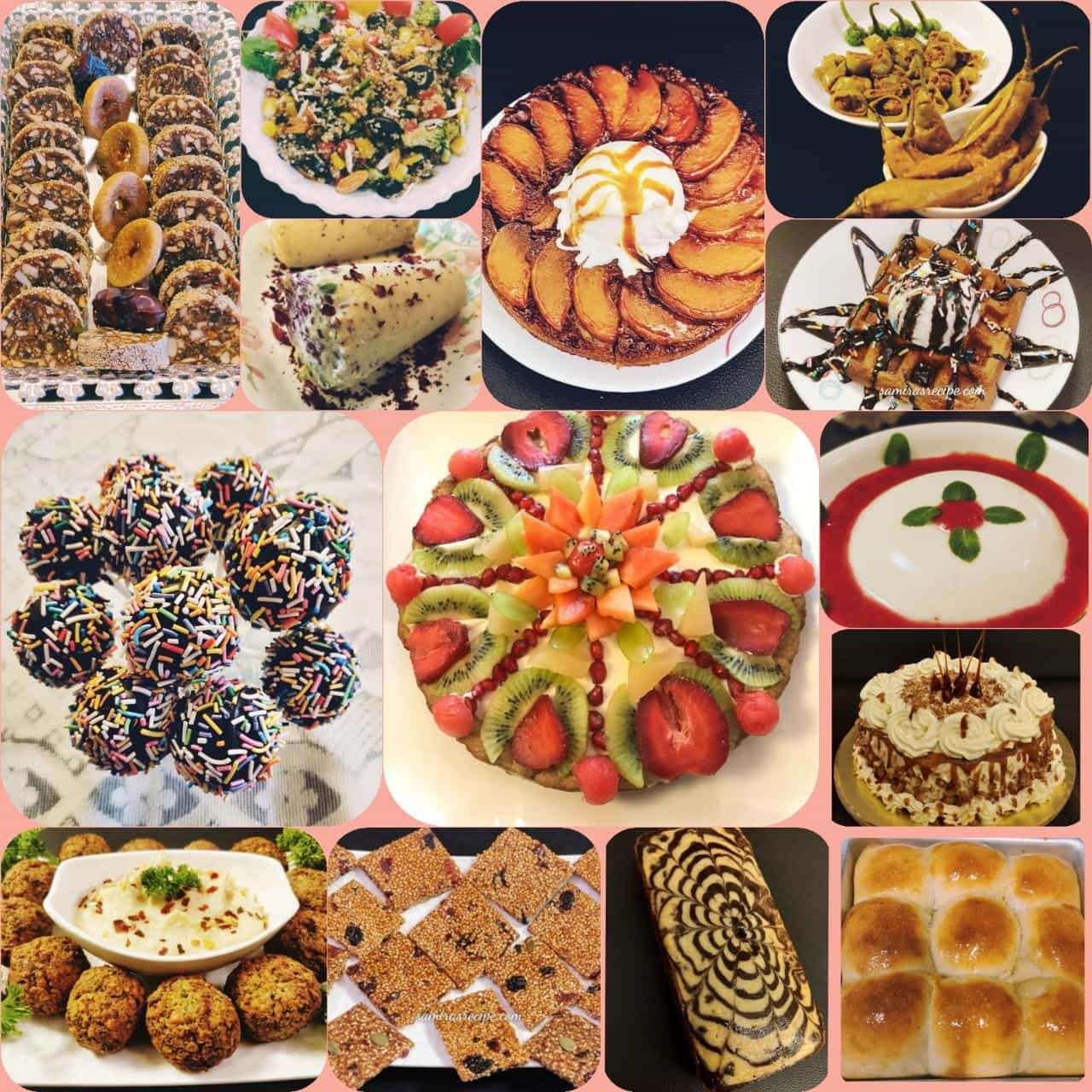 And now time for today's celebration. To celebrate 2nd birthday I made Blueberry Cheese Cake With Agar. Highlight of this cake is that first of all it is our favourite cake especially of my son Shivang. Then this cake is made with homemade cream cheese.
As my blog progress into its third year, all I want is your love and support. Be with me and I promise you to deliver MY BEST.
I shared my feelings with you all. But the celebration would be incomplete without your wishes and participation. Would appreciate your feelings regarding this journey in the form of comments.
Lets continue the journey together. If agree, don't forget to like my FB page.