This Hawaiian Salad is a simple fruit salad, but what makes it unique is its dressing, which is Pina Colada dressing. Its an easy, cool and sweet salad, full of Vitamin C and antioxidants for hot days..
I have tried umpteen salads with vegetables but this is the first one with fruits and I am glad that I did.
Anyone would love to eat fruits all the more when served like this. Try it to believe!
Benefits of fruits are not hidden and everybody wants to have more of these. But still, most of us have one or two fruits and we feel full. Feeding fruits to everyone is a task, especially to kids.
And then some recipes are a boon where we can feed lot many fruits at a time. Some of these recipes that I have already shared with you are Fruit cream, Fruit Pizza, Jelly Fruit Cake, Frozen Fruity Pizza, Fruity Popsicles. And now this Hawaiian Salad.
A Little About Hawaii
The mention of Hawaii itself transports you to the land of beaches and images of blue serene sea, coconut trees, tropical fruits, Mocktails, umbrellas start dancing in front of your eyes. It fills you with a gush of freshness and a tender coconut filled with sweet coconut water comes in your hands and you are all set for fun n frolic.
The Hawaiian islands comprising of eight major islands are situated in the North Pacific Ocean and are a popular holiday destination.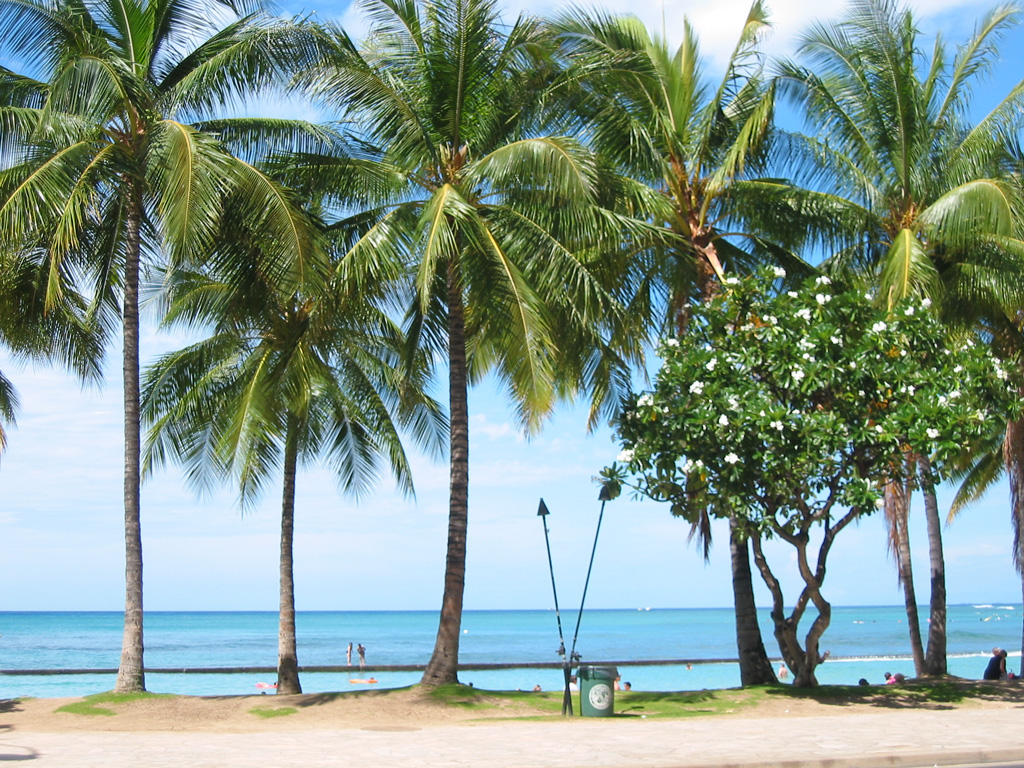 Why Hawaii is famous for Pineapples?
Along with all these the word Pineapple and Hawaii go hand in hand. In fact, pineapples are a symbol of Hawaii. In the Hawaiian language, they are called Hala Kahiki.
Though pineapples are native to Brazil in South America, still Hawaii is famous for pineapples.
This is because Hawaii has the largest pineapple industry and produces 80% of the world's canned pineapple. Pineapples are so much linked with Hawaii that a Hawaiian theme party is incomplete without this majestic fruit. You may read more about pineapples and Hawaii here.
Fun Fact: Pineapple is neither a Pine nor an Apple. Its just a group of berries that have fused together
What is Hawaiian Salad?
The Hawaiian Salad that I am sharing with you today is a fruit salad. I call it Hawaiian Salad as only tropical fruits like Pineapple, Oranges, grapes and Kiwi are used in this. And then these fruits are mixed not with Chaat Masala and lemon juice but are adorned with a special dressing.
 As for the dressing, a different and unique dressing has been used. And this dressing is Pina Colada (virgin) dressing.
Pina Colada is a Spanish word meaning a cocktail made by Rum, pineapple juice, and Coconut Milk. Here, we have taken Virgin Pina Colada which means Rum has been avoided.
Highlights of My Hawaiian Salad
This salad is apt for summers as I have included only citrus fruits here.
Serve this cool salad to your kids when they return from school in the scorching heat and give them their dose of vitamin C and antioxidants.
Related Recipes which you may like are:
Step By Step Recipe
A. For Salad
Chop pineapple and kiwi, remove orange segments and take these and mixed grapes in a bowl.
B. For Pina Colada Dressing
Put pineapple pieces and coconut milk in the blender and puree it.
Strain it to get a smooth puree.
Add honey and finely chopped mint. Mix nicely.
Keep this in the refrigerator.
C. Assembly
At the time of serving, add dressing to the salad and toss. Add half the dressing initially and then add more as required.
Toast shredded coconut and sprinkle on the top.
I used hollowed pineapple for serving it.
Samira